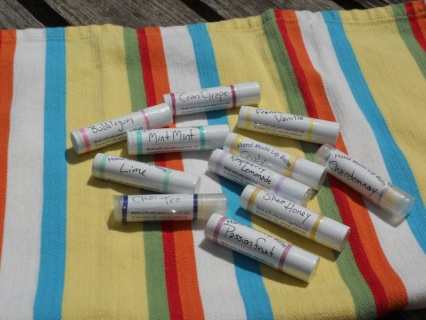 Natural Lip Balm
Starting around 1998 I started making my own lip balm; & got completely carried away. For a while there I was making over twenty flavors! But I've toned it down to The Top Four.. Shea Honey, Mint, Mocha and Tropical Punch. They're all made w/ natural ingredients including olive oil, shea butter, beeswax and natural flavors. Caveat - don't keep them in your pocket, they'll melt!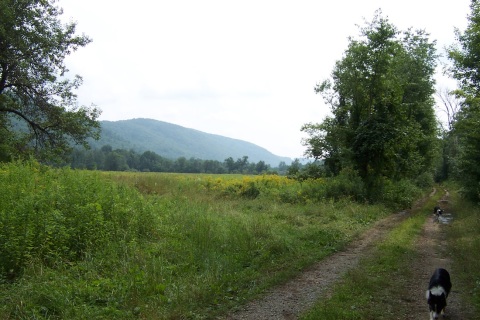 All natural skin lotion
the lotions are coming, the lotions are coming!! I use the exact same essential oil blend that goes into the soaps, so this lotion will not compete w/ your freshly washed self. If anything it causes the scent to linger, and Sweet Cheeks is nice to have around. More scents on the way! All will be packed in 2 ounce jars.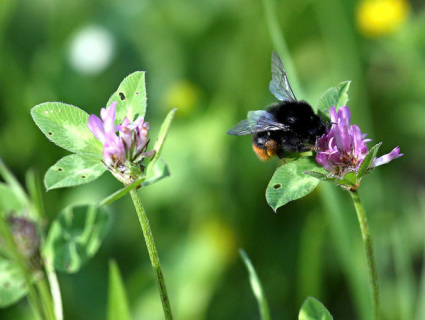 Shoo Fly
We all love bees, from a distance. We know how important they are to our lives & the earth, but maybe just maybe, we don't want any ON us. So, I concocted Shoo Fly, a natural alternative to deet & the like. Because most flying insects don't like these essential oils - lemongrass, eucalyptus, cedar, lavender, citronella and rosemary, I combine them in a beeswax & sweet almond oil base that you can safely smooth on your skin. It will linger for up to two hours and you won't smell like a petrochemical warehouse as you enjoy the outdoors. It comes packed in a 1 ounce pocket sized jar